2023 "The 18th China Culture & Tourism Starlight Award" Award Ceremony
was held in Shanghai.
Stanford Residences once again won the award of "Annual Excellent Serviced Apartment Brand".
Let's review the magnificent moment of the ceremony
and relish the exceptional living experience that Stanford Residences offers.
The Prestigious Starlight Awards
The 18th China Culture & Tourism Starlight Awards
brought together the most elite brands in the industry.
The announcement of the winners has marked a significant and glorious moment
Let's celebrate and revisit the moment of triumph.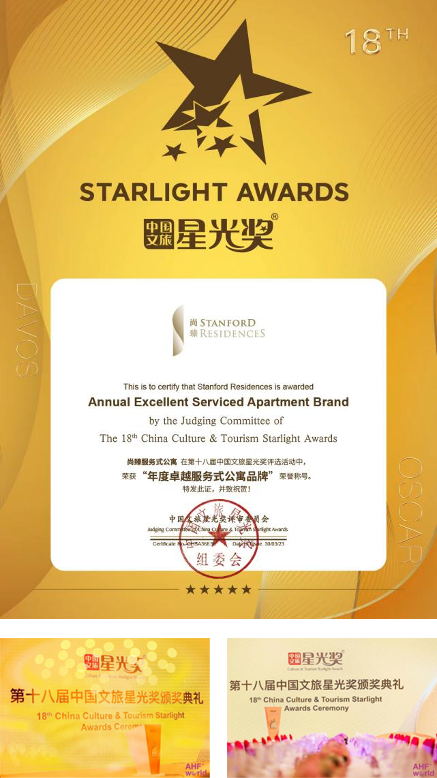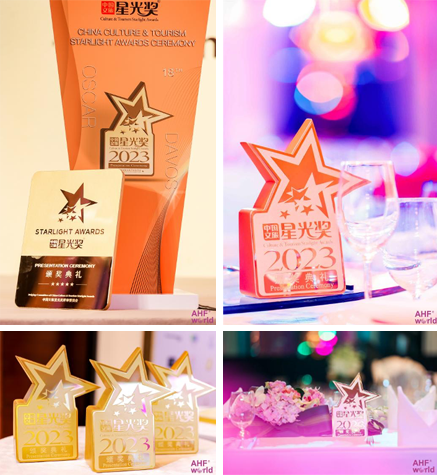 The Winning Moment
The classic and ingenious design ensures a quality life for residents.
The brand's elegant, flexible, and aesthetic design,
coupled with a professional property management team
sets the benchmark for the best living experience.
Stanford Residences explores the essence of classic design to create a better life.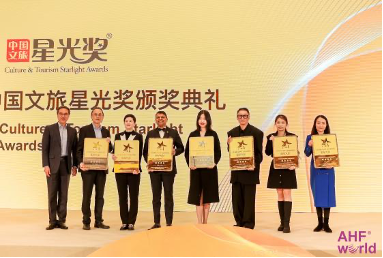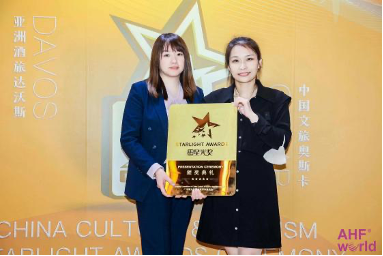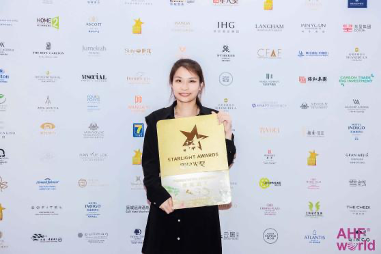 Claire GU, Deputy General Manager –Leasing & Operation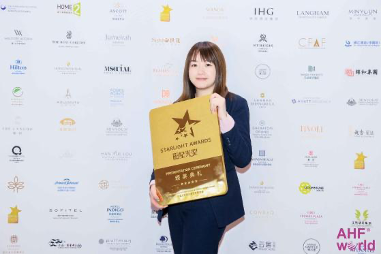 Joyce LIN, Residences Manager of Stanford Residences Xuhui
Stanford Residences Jing An - The Ideal Home in the City
Located in the heart of Jing'an District,
Stanford Residences Jing An is dedicated to creating an ideal home in the city.
The apartments offer a tranquil retreat from the hustle and bustle of the city,
allowing residents to enjoy a peaceful and easy life.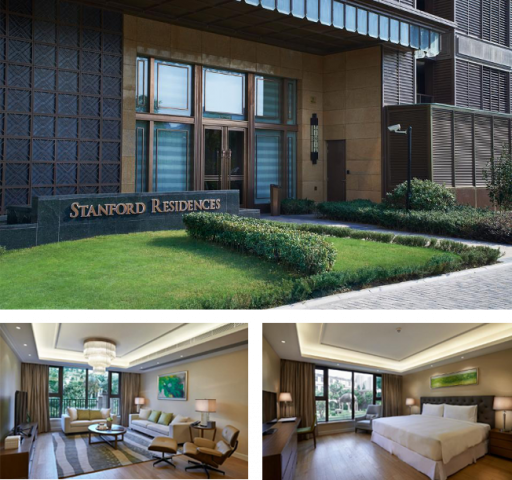 Stanford Residences Xu Hui - Experience French Romance
Stanford Residences Xu Hui is situated in the culturally rich Xuhui District.
Surrounded by plane trees, residents can enjoy a beautiful and elegant life.
They can immerse themselves in the rich culture and refined atmosphere,
savoring the French style of romance.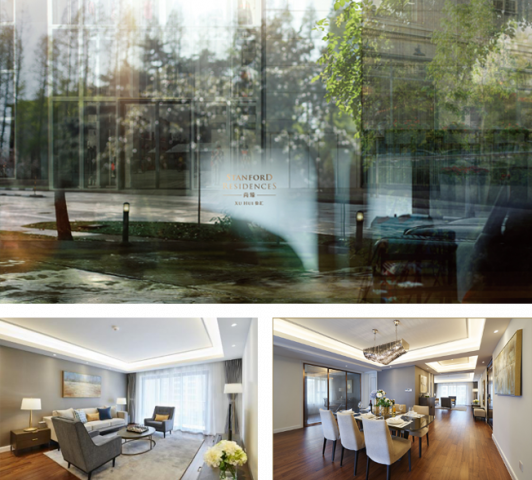 Stanford Residences has discovered the key to a beautiful life.
As we continue to evolve and expand with the city,
our dedication to surpassing traditional standards and pushing the limits of exceptional living remains unwavering.
A promising future of unparalleled living experiences awaits.