Review of Stanford Residences' 2023 Resident Appreciation Event
In collaboration with UCCA Edge,
Stanford Residences extended a warm invitation to residents to embark on an exhibition of
"Modern Time: Masterpieces from the Collection of Museum Berggruen / Nationalgalerie Berlin",
immersing themselves in the vibrant art world of the 20th century.
A delightful and customized afternoon tea was served.
This event ignited the timeless artistic charm that epitomizes enchanted living. Together, we created an unforgettable and cherished moment.
Discover the Masterpieces of the Modern Time
Stanford Residences warmly welcomed our residents to delve into the realm of "Modern Time "at UCCA Edge.
This exhibition unveiled a collection of iconic artworks from the 20th century,
encompassing styles such as Cubism, Surrealism,
and various forms of abstract expression.
Residents were immersed in an artistic atmosphere, experiencing the mesmerizing essence of Modern Time,
which sparked boundless inspiration for a better life.

An Artistic Moment with Exquisite Afternoon Tea
Within the artistic ambiance of the exhibition,
we thoughtfully arranged a tea break for residents to relax.
Delectable pastries and beverages were served,
allowing them to indulge in exquisite flavors.
The space was adorned with fresh bouquets and lush plants,
perfectly complementing the artistic experience.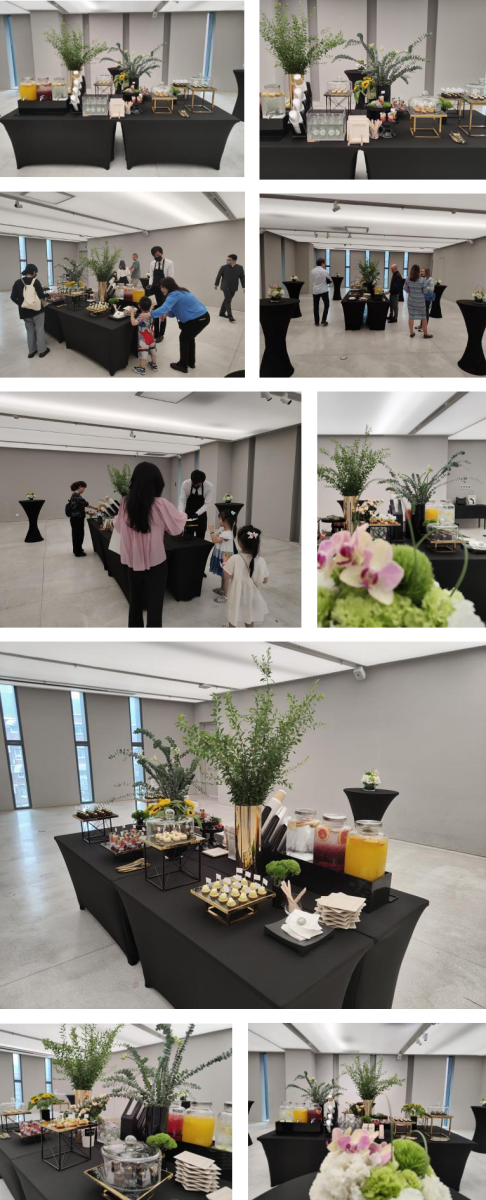 When Life Meets Art
Infused with the essence of art,
Stanford Residences integrates the highest quality into everyday life.
Guided by the concept of enchanting design,
we harmoniously blend the classic with modernity while embracing practicality,
to create a wonderful and fulfilling daily life.

Gathering with the residents of Stanford Residences at UCCA Edge,
we explored the masterpieces of the Modern Time together.
By blending elegance and classic elements into life,
we create an artistic atmosphere that permeates every moment,
allowing you to truly savor an exceptional quality of living.
Special Treat for our Residents
If you have an interest in visiting the exhibition during the Exhibition Period,
please contact your Residences Manager to acquire the tickets for
"Modern Time: Masterpieces from the Collection of Museum Berggruen / Nationalgalerie Berlin" .